Finoptiz Infotech's
CUSTOM ILLUSTRATION SERVICES
Finoptiz Infotech understands that when it comes to custom illustrations, each client has their own ideas, visions, and expectations and offers custom art illustration services that match changing needs. Acknowledging that there's no single approach that can satisfy everyone's needs, Finoptiz has built a name of itself as a provider of high-quality illustration services in India. With Finoptiz Infotech, you have an illustration service provider who can bring your custom illustrations to life.
Very often, custom illustrations come down to creative or detailed illustrations of people. Whether you need a stylized caricature or a detailed portrait illustration, Finoptiz's experienced team has handled it all. Finoptiz has worked with advertising agencies, product development companies, film production companies, magazine and book publishers, training institutes, scientific communities, and more to provide them with the custom illustrations they need.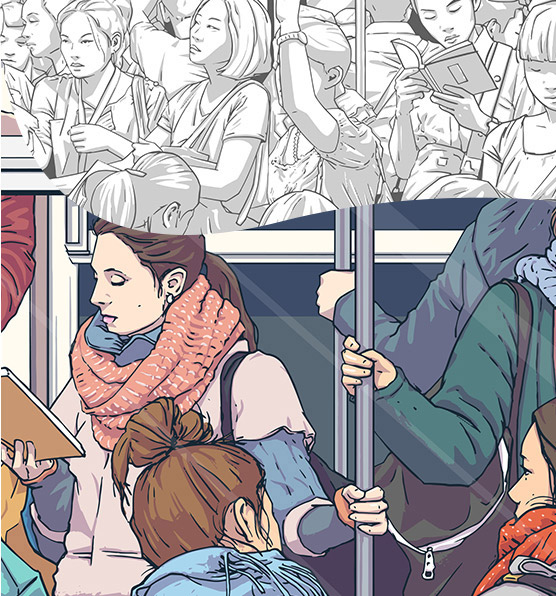 Specialized Custom Graphic Illustration
FINOPTIZ offers a wide range of custom illustration services at affordable packages. You'll be happy to know that with all of our custom portrait illustration services come with several pricing options to fit into every budget. From per-illustration options to hourly or FTE rates, FINOPTIZ works with you to create the custom illustration you're looking for, at a price you can afford.
Finoptiz Infoteh has many common categories of illustration services to help you finalize your requirement to get the best out of your investment. Here are five unique ways FINOPTIZ offers the very best custom illustrations to compliment your vision and meet your unique needs.
Caricature IllustrationsIf you're looking to bring about some whimsy for a carnival feel, look no further. Finoptiz's illustrators can craft a creative, stylized caricature illustration of celebrities or individuals alike. Each of caricature will be designed to your specifications, or delivered based on our illustrator's own creative.

Portrait IllustrationsFinoptiz also provide detailed custom portrait illustration, for a more intimate feel. Perhaps you're looking for a personalized gift for someone special, or you'd like to memorialize a moment in your child's life in a very unique way. Maybe you're simply looking for a detailed portrait for a book cover, magazine, or advertisement. Whatever your needs, Finoptiz transforms any person into a full-color or black and white illustration.

Character IllustrationsDeveloping new and enhancing existing characters for comics, advertisements, books, etc. is a specialty of our Finoptiz custom character illustration. We'll design the perfect characters.

Comic IllustrationsThe ability to relay information in an easily consumable, artistic way can be an important party of content creation. From politics to the pharmaceutical industry, and more, our clients turn to us to help them craft comics to resonate with their audience. Finoptiz's illustrators are highly creative and can give your ideas the creative edge they need to make a statement in the form of comic illustrations.

Other Custom IllustrationsFor everything else, there's simply: custom. Regardless of the ideas, uses, requirements, and vision, Finoptiz helps you bring your custom illustration to fruition. For more information on our customized offerings, contact us.